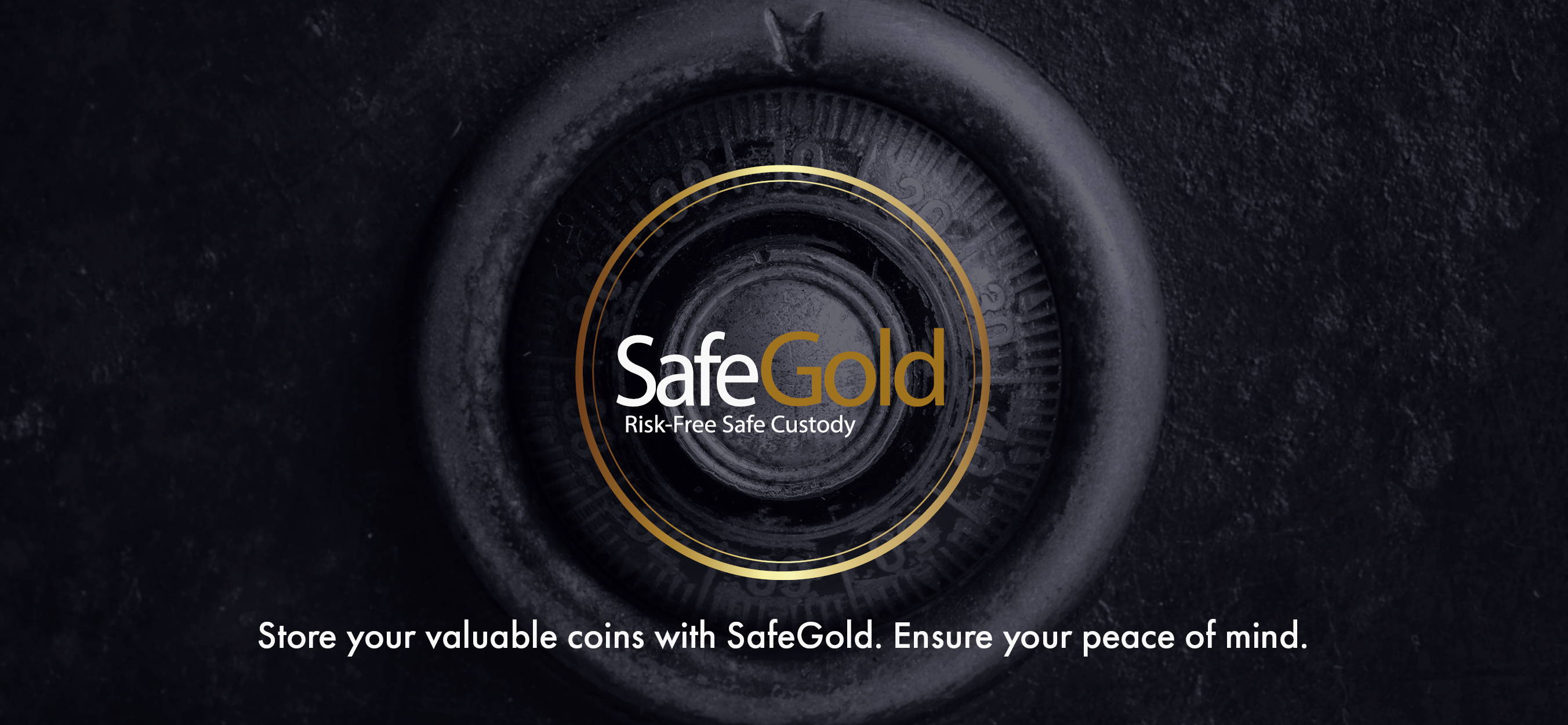 Annual Fee
Annual fee works out to R105/pm
3 Year Fee
3 year Plan works out to R97/pm
5 Year Fee
5 Year Plan works out to R91/pm




AMAZING SAFE CUSTODY SOLUTIONS
SAFEGOLD IS THE PREMIUM GLOBAL SAFE CUSTODY PARTNER OF CHOICE.
THE LEADERS IN ALTERNATIVE ASSET MANAGEMENT AND REMOTE SAFE CUSTODY.


SafeGold provides it's clients with an itemised account of all contents in storage on a continuous basis, to ensure peace of mind.


Through our partnership with Brinks International, we are able to store your coins/medallions off shore around the world. SafeGold has facilities in The United States of America, The United Kingdom, Norway, and South Africa.


With the SafeGold, all your coins/medallions are fully insured. One does not have to itemise or declare it to one's own insurance. Banks and other storage facilities do not insure or itemise the contents of your safety deposit boxes however SafeGold does.


SafeGold does not charge you per coin/medallion that you store with us. As a SafeGold client, you have accesses to an unlimited amount of coins/medallions you can store.


We value our client's value and as such focus on creating a positive customer experience every-time. Providing convenience, trusted service, friendliness, and peace of mind that our client's valuables are safe at all times.


Clients are assured complete confidentiality, protecting not only their coins/medallions, but their personal information. With us you are truly, safer than safe.

There is a SafeGold plan for you; keep your gold safer than safe.
T&C's apply, subject to stock validation and sign up