The most important Hindu holiday of the year Diwali starts on Saturday 14th November. Also known as The Festival of Lights, Diwali is the festival of new beginnings.
During the five-day-long celebrations, the devout celebrate light over darkness, good over evil and knowledge over ignorance, and worship Lakshmi, the Hindu goddess of wealth, luxury, beauty, power and prosperity.
This year there is another reason to celebrate Diwali. The South African Gold Coin Exchange & Scoin Shop releases a beautiful medallion to coincide with festivities. Crafted in a full ounce of pure 99.99% silver, it features Lakshmi and intricately crafted designs of lotus flowers and coins.
Lakshmi is often associated with the lotus flower and is sometimes referred to simply as the Lotus Goddess. The creators at the Perth Mint in Australia, have gilded Lakshmi in 24-karat gold and the medallion's weight and fineness are inscribed below the design with the words "happy" and"Diwali" appearing on either side of the goddess. The medal's obverse displays a diya oil lamp surrounded by flower petals in a rangoli-inspired pattern.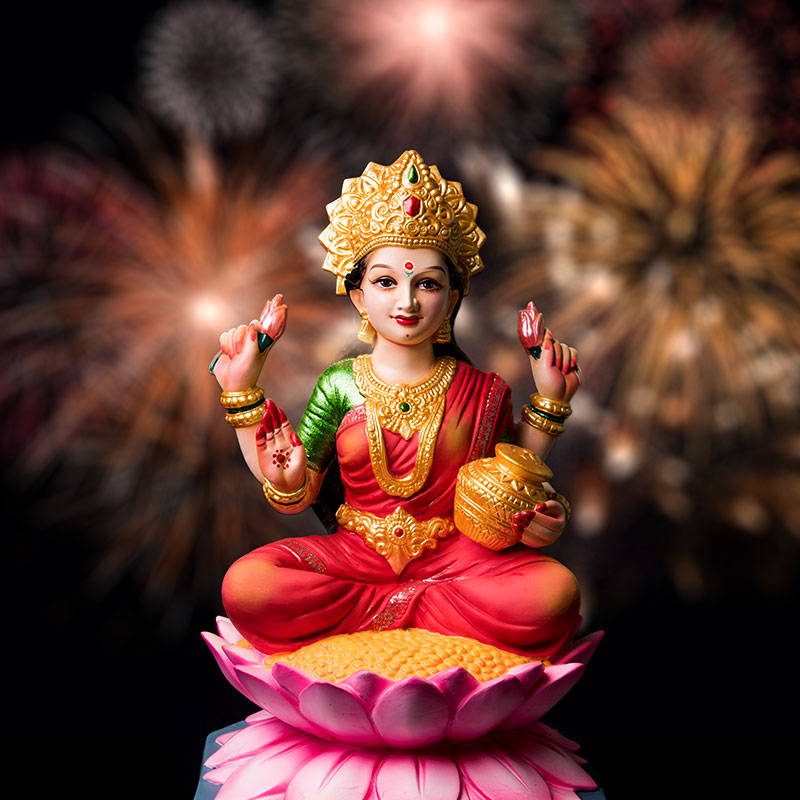 The South African Gold Coin Exchange & The Scoin Shop have over 45 years of experience making them the market leaders in unique modern numismatics, Krugerrands bullion and proofs and ZARs. CEO Rael Demby comments "The goddess Lakshmi symbolises luxury, beauty and prosperity. This resonates with us, because gold and silver collectable coins embody all those qualities too."
The Diwali Gilded 1oz Silver medallion will appeal to Hindus and non-Hindus alike. A unique memento to mark an important Hindu holiday but also a special addition to any numismatic collection. Only from The South African Gold Coin Exchange and The Scoin Shop.