This February, celebrate the month of love, the Monnaie de Paris and Christian Dior.
February is the Month of Love, and we are toasting our relationship with the Monnaie de Paris (the Paris Mint).
Did you know that we have an exclusive relationship with the Monnaie de Paris, France's longest-standing institution and the oldest enterprise in the world? It strikes the euro coins in circulation for France and other foreign currencies. Their talented team of designers, engineers, and master craftspeople consistently create extraordinary coins, collectables and modern numismatics.
The Monnaie de Paris is situated where else, but in Paris, of course. Paris is known as "La Ville-Lumière", the City of Lights, but as one of the most romantic destinations in the world, the capital of France also goes by the endearment of the City of Love. Love is always in the air when you visit Paris. Throughout history, Paris has been a destination for people celebrating love or looking for that alluring emotion. Over 30 million people visit the City of Love every year to soak up the atmosphere, enjoy the beautiful architecture, and visit famous landmarks.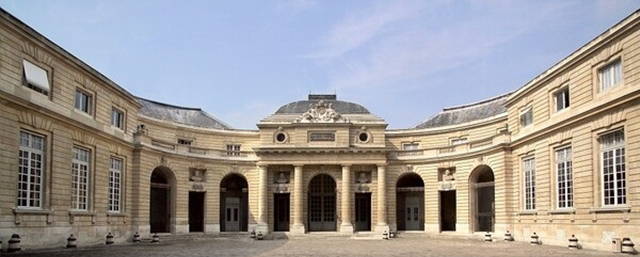 Another reason to head to Paris is that it is the style and fashion capital of the world. Since the 16th century, it has attracted the world's foremost designers, and the world's best designers have always operated from Paris. It is currently home to the headquarters of Rochas, Vuitton, Balenciaga, Céline, Yves Saint Laurent, Chanel, Givenchy, Chloe, Jean-Paul Gaultier, Hermès, Lanvin and Dior.

The House of Dior has been pioneering fashion since 1947 and remains one of the world's most influential luxury labels. To celebrate 75 years of the incredible story of Dior, the Monnaie de Paris has created a collection of coins honouring Christian Dior and his legacy. This collaboration highlights the aesthetic codes dear to the designer Christian Dior: the houndstooth, the couture bow the roses of Grasse that make up the Miss Dior fragrance.
The specialists from the Paris Mint told us that; "Having metal meet perfume was an incredible challenge. We wanted to express the fineness of the flowers' essence that was dear to Christian Dior and the touch and fall of fabric, a tribute to his fashion designer talent. With this aim, we have been able to realise this series, particularly the 2 kilos gold coin, a real technical achievement and a very first for Monnaie de Paris."
Collectors Welcome!