The US Presidential election tends to influence financial markets since a change in leadership often introduces a shift in fiscal policy. With the 2020 US presidential race heating up and less than a week to go until balloting is complete, it is not clear what effect the results will have on the gold price. What is clear is that the future price of currency, commodities, stocks and precious metals is uncertain.
The effect of the election on the price of gold is a topic of passionate debate. Rael Demby, CEO of The South African Gold Coin Exchange and the Scoin Shop says "It's generally understood that the value of the US dollar corresponds with the price of gold. A high dollar value means a lower gold price, while a weaker dollar means a higher price for gold." Many factors play into changes in the price of the yellow metal, but there is little evidence of a linear relationship between the price of gold bullion and party affiliation.
The 2020 election is also clouded by the added economic challenge of the COVID-19 pandemic which has had a significant effect on the macroeconomic outlook.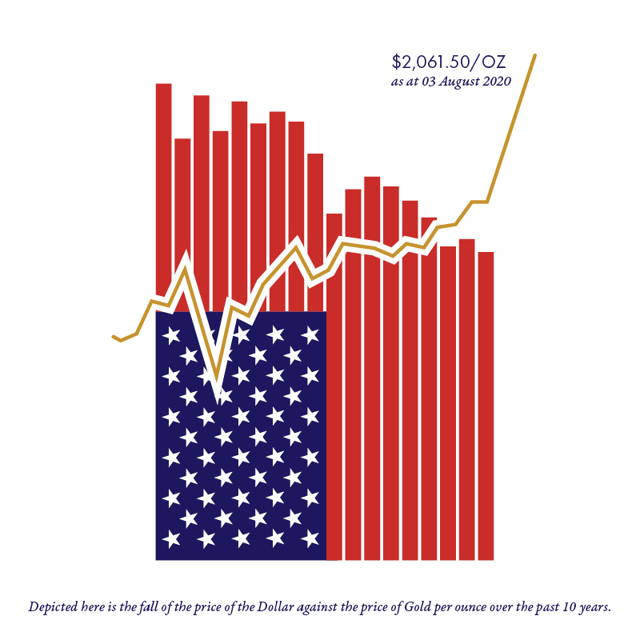 In 2016 when Donald Trump won the election, the gold price fell, and stocks rallied. Applying that precedent, it stands to reason that if he loses in 2020, there will be a stock market crash propelling the price of gold. But things are never this simple. What will happen to the gold price if Joe Biden wins the 2020 US election? This is the question precious metal investors should be asking themselves.
The November 3 result is still anyone's guess, as is the gold price following the announcement of the new President of the United States. There are many factors to consider before a conclusion can be reached, and forecasting isn't an exact science.
Demby concludes that " There seems to be no end to global economic turmoil. Underlying conditions which will continue to benefit gold are quantitative easing primarily, but also continued trouble tackling Covid-19, and recession. Safe-havens like gold and silver will continue to benefit."