We are honouring the longest-reigning Monarch in British History with
two 2022 ELIZABETH II MEMORIAL coins.
On the 8th of September 2022, as the news of Queen Elizabeth II's death spread, tributes and homages to her Majesty poured in from across the globe. Commemorating the reign of Britain's longest-serving monarch, The Royal Mint has released collectable coins recognising the life and legacy of Her Late Majesty Queen Elizabeth II.
So much has been written about the life and service of Queen Elizabeth II, reflecting on a 70-year reign that encompassed some of the most turbulent and decisive moments in modern British and world history. Among the most frequently invoked words are "duty", "steadfast", and "constant", but mention is also made of her sense of humour and of her life and role as a mother and grandmother as well as a monarch. Things less known about Queen Elizabeth are that she nearly broke the internet and she created a new type of dog.
We remember the Queen by looking at some of the more unusual details of her over 70-year reign.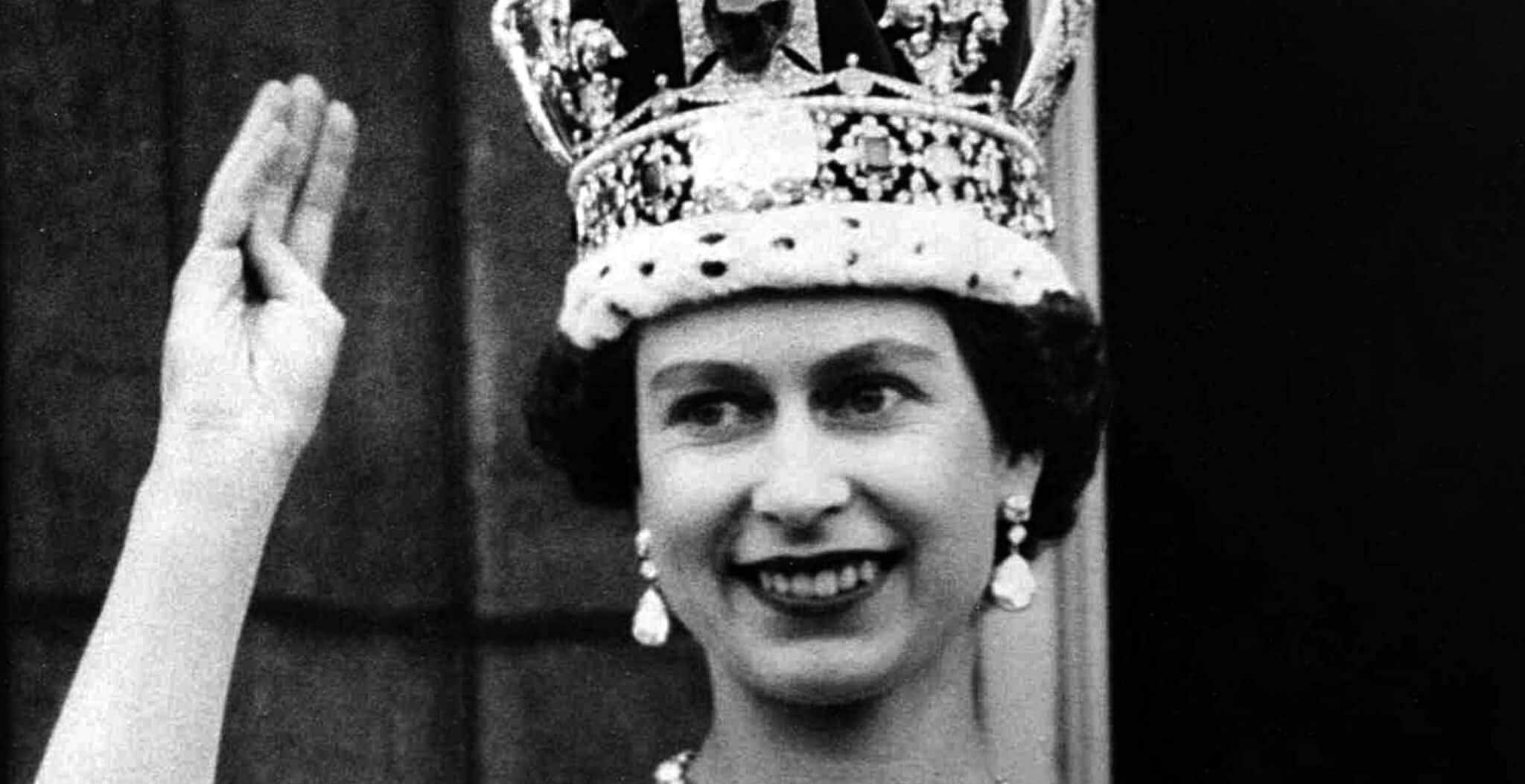 The Queen's coronation in 1953 was the day that changed TV forever.
Queen Elizabeth II's Coronation on June 2, 1953, put television on the map. Recent breakthroughs in technology allowed a TV audience of 20 million people. It was promoted as the BBC's biggest-ever outside broadcast, and thousands bought their first television sets in time to see the Coronation.
She continued to embrace progress.
In 1976, she was the first monarch (and one of the very first people) to send an email, using very early technology at the Royal Signals and Radar Establishment research centre. In 2014, during a visit to the Science Museum, she sent her first-ever tweet, writing, "It is a pleasure to open the Information Age exhibition today at the @ScienceMuseum, and I hope people will enjoy visiting." On March 7, 2019, she posted her debut Instagram - despite not using emojis or hashtags - she received a very decent 274 752 likes and close to 5000 comments. How's that for #socialmediagoals?
She was the longest reigning monarch ever in Britain
Beating even Queen Victoria (her great-great-grandma!).
As Queen, she was served by 15 UK Prime Ministers.
Including Winston Churchill and all three female UK Prime Ministers: Margaret Thatcher (1979–1990), Theresa May (2016–2019), and Liz Truss (2022).
We all know that her favourite dogs were corgis…but did you know Elizabeth 11 invented a totally new breed of dog?
Unlike the Corgi, which is said to have originated around 1000 AD, the Dorgi is a relatively new canine variety and was invented by the Queen. A keen dog breeder, Queen Elizabeth II herself was the one to introduce the Dorgi after breeding her Corgi Tiny with a Dachshund named Pipkin, which belonged to her sister, Princess Margaret. While she was well known for her love of the Corgi (she had 30 of them during her 70 years on the throne), Her Majesty also had at least 10 Dorgis, including Cider, Brandy, Pickles and Piper.
She was the only person in the UK allowed to drive without a licence.
And she kept driving even in her later years! Her State Fleet comprised three Rolls-Royces, three Daimlers, and two Bentleys, but Queen Elizabeth II loved driving British-built cars. She owned dozens of Land Rovers and Range Rovers in her lifetime. Her favourite was said to be the 2002 Defender 110, which featured a TD5 diesel engine with raised suspension and heated seats.
Her birthplace is now a fancy Cantonese restaurant.
Yes, 17 Bruton Street is now home to a swanky Chinese restaurant named Hakkasan, which features in numerous fine-dining guides and even has a Michelin star rating. Hakkasan serves dim sum, modern Cantonese delicacies, and signature cocktails on two floors decked out with designer interiors. If you visit the address, you can spy the placard on the wall declaring: "On the site stood the townhouse of the Earl of Strathmore and Kinghorne where Elizabeth Alexandra Mary Windsor, later to become Her Majesty Queen Elizabeth II, was born on 21 April 1926." We hope she liked a takeaway!
Including horse riding, pigeon racing and football – she was an Arsenal supporter just like Jay-Z, Piers Morgan and Idris Elba. Go, Gunners! Or Gooners?
She owned an elephant, two giant turtles and a pair of jaguars.
Presents from other countries, all of which live in London Zoo. During her 1968 tour of Brazil, the Prefect of Brasília gave her a pair of jaguars. The Queen named them Marques and Aizita. In 1972, she was gifted two young Aldabra giant tortoises from the Government and People of Seychelles and an African forest elephant named Jumbo from Cameroon.
Even the monarch went undercover sometimes.
She met some American tourists while walking on a low-key trip to Scotland. When the tourists asked if she lived locally, she mentioned that she had a house nearby, and when asked if she'd ever met the Queen, she simply pointed at her security guard and said, "No, but he has!"