Nobel Silver 1 Kilo Proof Medallion
Celebrating 120 years since the first Nobel Peace Prize
The release of the Nobel Silver 1 Kilo Proof Medallion celebrates 120 years since the first Nobel Peace Prize, and the four South Africans who have received this prestigious award.
The medallion showcases the names and dates of the four South African Nobel Peace Prize laureates on one side, and depicts a glorious illustration of the Norwegian Nobel Institute which was established in 1904 in Oslo and currently sits next door to the Royal Palace on the other side. This institute functions to assist the Nobel Committee in selecting the recipient of the Nobel Peace Prize.
"For the Greatest Benefit of Humankind" - Alfred Nobel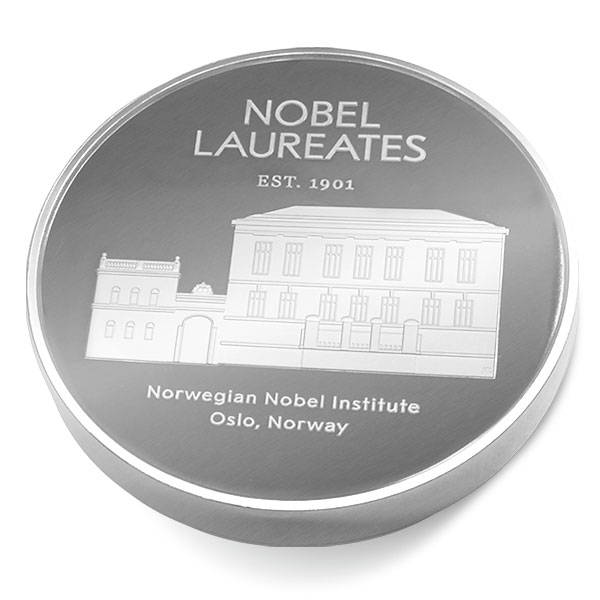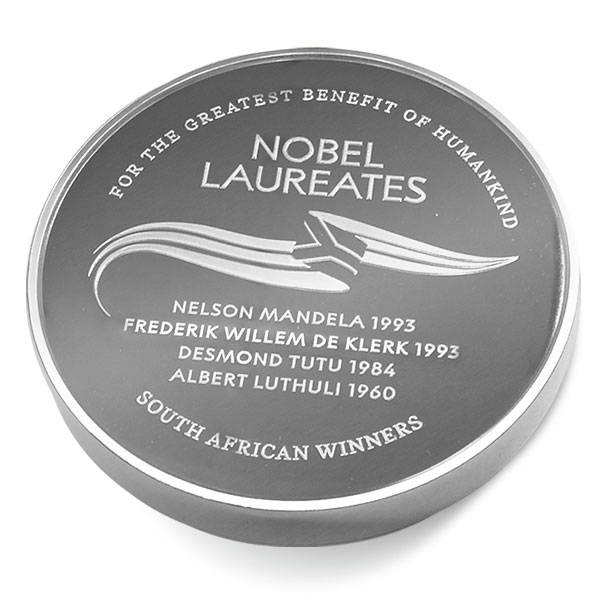 To date, four South Africans have been awarded the distinguished Nobel Peace Prize, namely; Albert Luthuli in 1960, Desmond Tutu in 1984, FW de Klerk in 1993 and Nelson Mandela in 1993.
Celebrate the 120 years of the Nobel Peace Prize and the esteemed South African laureates with this Silver 1 Kilo that has a mintage of only 120 pieces.
1901–2021 Nobel Prize Anniversary Silver 1 Kilogram Medallion
Weight:
Mintage:
Metal:
Quality:
Year of Issue:
1 Kilogram
120
Ag .9999
Proof
2021