Celebrate the largest land mammals to walk the earth.
The 2019 South Africa 1 Oz Platinum Big Five Elephant celebrates the African elephant, the largest land mammals that walk the earth.
The South African Mint released a Big Five coin programme, featuring wildlife that flourish in South Africa. The Big Five series will ultimately feature an elephant, lion, rhino, leopard and a buffalo. The first coin in the series, showcased at the World Money Fair in Berlin in February 2019, depicts a breathtaking design of a mighty African elephant.
The Big Five has always been associated with the five most dangerous animals to hunt on foot, and nowadays, the term is used to describe the five African animals that are must-see attractions for any tourist visiting. Sadly, all five animals are endangered, and so the hope is for this collection of coins to bring greater attention to their plight.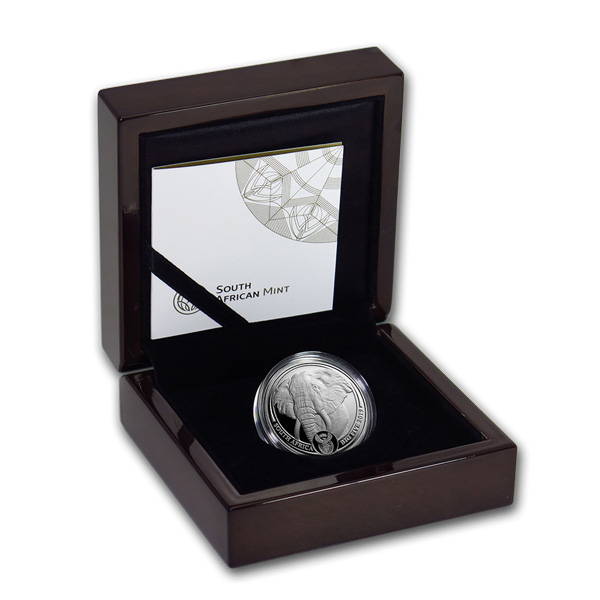 The obverse side is home to the glorious mammal, taking up most of the coins surface. The elephant's face is accentuated while it's solid tusks border the top of the coin, curved downwards. The ears of the elephant are flared, with its eyes wide open. The elephant's eyes appear to follow the observer no matter which angle you hold the coin. The grandeur of this majestic animal is displayed through meticulous detail in this design.
At the bottom of the coin, encircling the elephant are the words 'South Africa' and 'Big 5 2019', together with South Africa's national coat-of- arms displayed in the centre.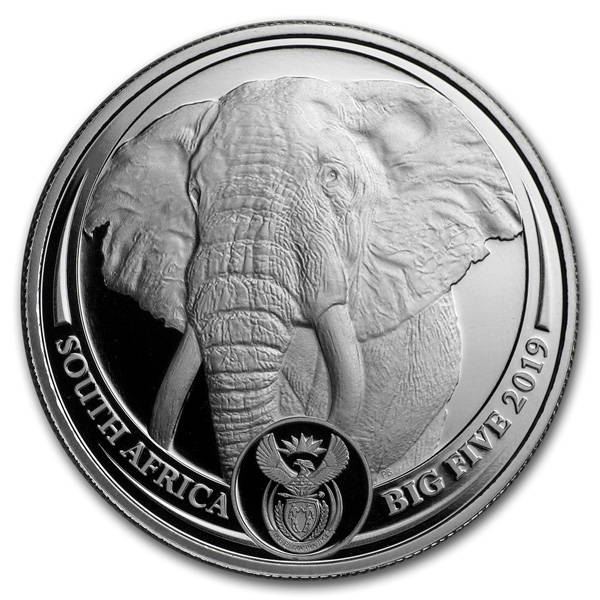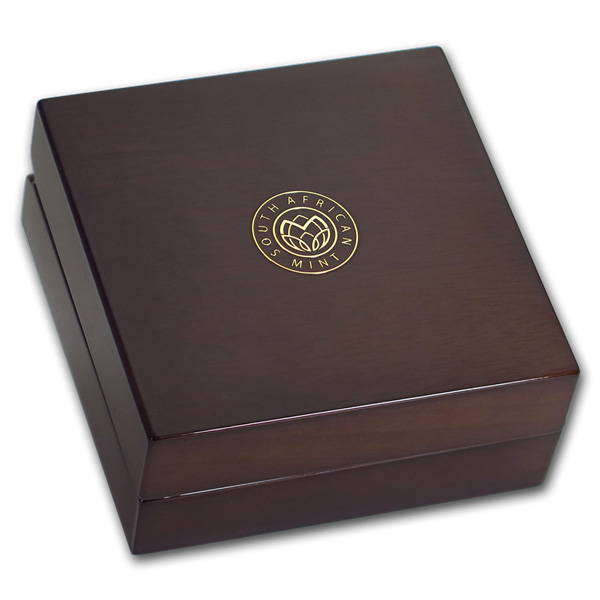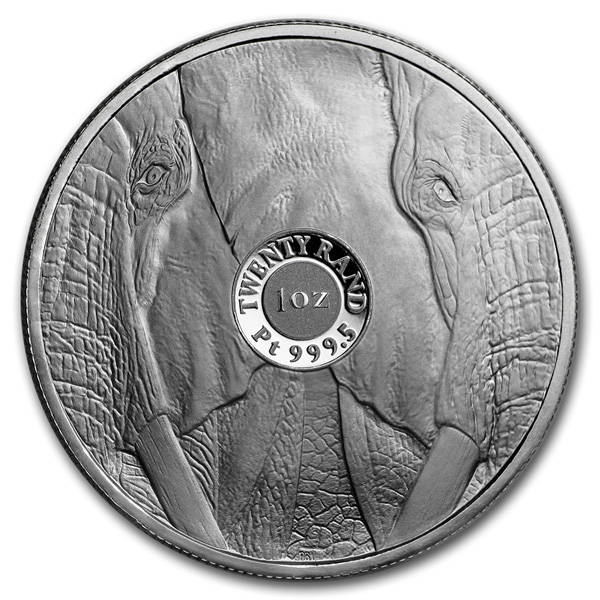 The reverse side of the coin showcases an extreme close-up of two elephant heads front-facing. The intricate and genius design of two halves of the elephant's face, side-by-side display the ear, tusk, eyes and part of the nose of each of these halves, giving the complete face when two coins are placed next to each other. When placing multiple coins together, a herd of elephants appear. Not only does this design allude to the large-scale of the animal, but to the closeness they have within their family units. The words "Twenty Rand" appear on this side of the coin.

"Our Big Five coin program stands as a celebration of Africa's wildlife and a tribute to the dedication of institutions and individuals who relentlessly fight against odds to preserve and protect wildlife and their habitats," says Tumi Tsehlo, Managing Director of the South African Mint.
The South African Mint minted and released only 500 of the 2019 South Africa 1 Oz Platinum Big Five Elephant coins worldwide.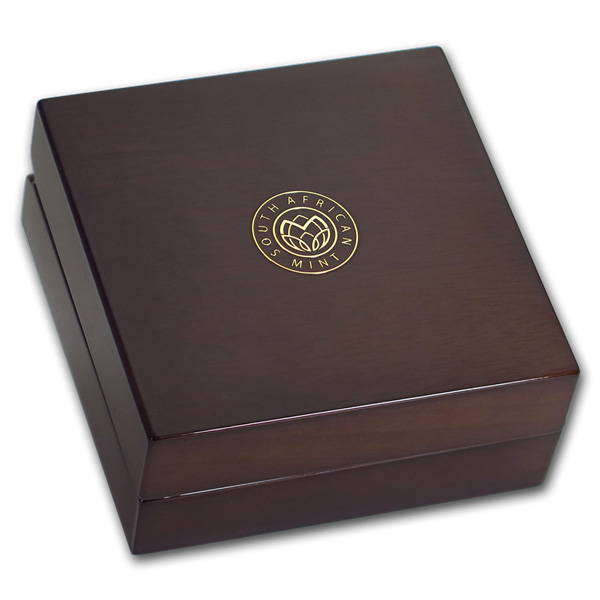 Specifications - Big Five Elephant 2019 South African 1oz Platinum
One-Ounce Platinum Proof Coin
Denomination
Maximum Coin Mintage
Alloy
Weight
Diameter
Quality
Year
R20
500
999.5
1 Troy oz
32.00mm
Proof

2019