The Victoria & Alfred Waterfront is South Africa's most-visited destination. Annually, thisiconic mixed-use destination welcomes over 24 million people from all over the country, thecontinent and the rest of the world. Now, visitors have another reason to visit. The Scoin Shop opened it's doors on the 15th of December 2020. Despite 2020 presenting massive economic challenges, interest in gold coins andcollectables has not diminished.
Rael Demby CEO of The South African Gold Coin Exchange & The Scoin Shopsays "Our sales traffic spiked in early March and has remained strong since then. We areseeing a huge interest in gold bullion and numismatics. People are buying gold and silver asa hedge against elevated risk in the financial markets. Buyers of physical precious metalsare motivated by the fact that gold and silver offer a safe store of value, are a currencyhedge and combat inflationary concerns. The collectables turn mundane investing into a funhobby."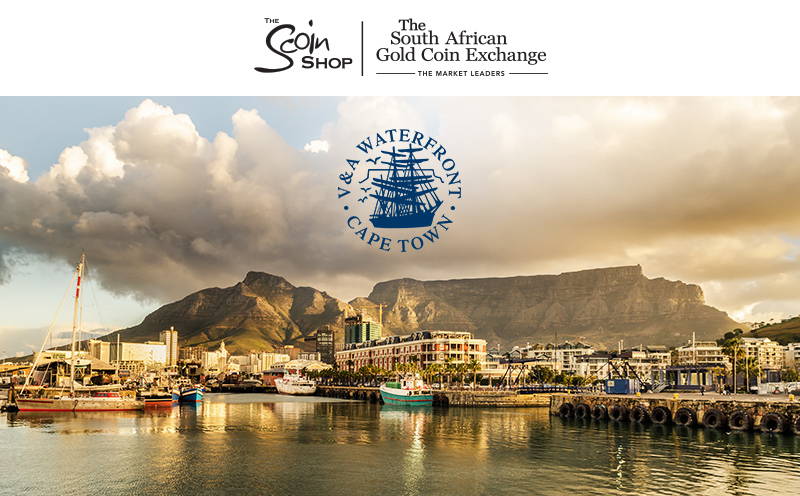 Tourism has been one of the hardest-hit sectors. Still, with South Africa's borders, now open for international travel, The V & A is looking forward to welcoming overseas visitors again. Demby adds " No trip to South Africa is complete without visiting The V & A. Where else can you experience excellent shops set against such natural beauty as Table Mountain? And now local and international visitors can head for The Scoin Shop to buy gold coins and collectables like Krugerrands, South African Mint Proteas and Big Five coins and Mint of Norway medallions celebrating Robben Island, Liliesleaf , and other historical events that shaped South African history.
Demby concludes " We are committed to innovation and making it easy for everyone to own gold. We are always looking for ways to enhance the customer experience. Our on-line sales show continued growth as younger buyers, and new customers get into the market. We now accept Bitcoin and other cryptocurrencies as payment. This new Scoin Shop at the V & A is another way we are responding to the huge interest in gold coins and collectables." Visitors to the V & A Waterfront can now take home not only their memories but gold and silver coins and collectables as treasured mementoes.
The South African Gold Coin Exchange was established in 1972 and is backed up by 12 branches of The Scoin Shop as well as an online shop www.scoinshop.com . Look out for The Scoin Shop in the following upmarket shopping malls Brooklyn Mall, Sandton City, Walmer Park, Eastgate, Rosebank, Somerset West, Mall of the North, Gateway, Liberty Midlands Mall, The Glen, Pavilion Mall, Canal Walk and now the V & A Waterfront.